Ms. Megan Miller is a first grade teacher at Windsor Manor Elementary. She has been with the Red Lion Area School District since 2013. Mrs. Miller has taught Kindergarten and third grade in addition to her current placement in first grade.
Ms. Miller is from southern York county and graduated from Kennard Dale High School. She earned her teaching degree from York College in 2013. In an effort to continue her education, Ms. Miller is currently enrolled in the Master's of Education program at York College.
In her spare time, Ms. Miller enjoys spending time with family and friends, as well as her two rat terriers, Maggie and Lucy. She enjoys reading, gardening, and shopping.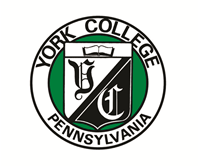 Bachelor of Science - Elementary Education, 2013
Master's of Education - Reading Specialist, 2018